EIT Buildings
Affordable housing options.
Be quick! We have four 2 bedroom houses remaining - ideal for first homes, secondary dwelling or as a holiday home.
Cottages NZ and Hawke's Bay Homes have enjoyed a long relationship with our local EIT Trade school. Each year, buildings are completed by our Trades school and we offer them for sale from our Hastings yard.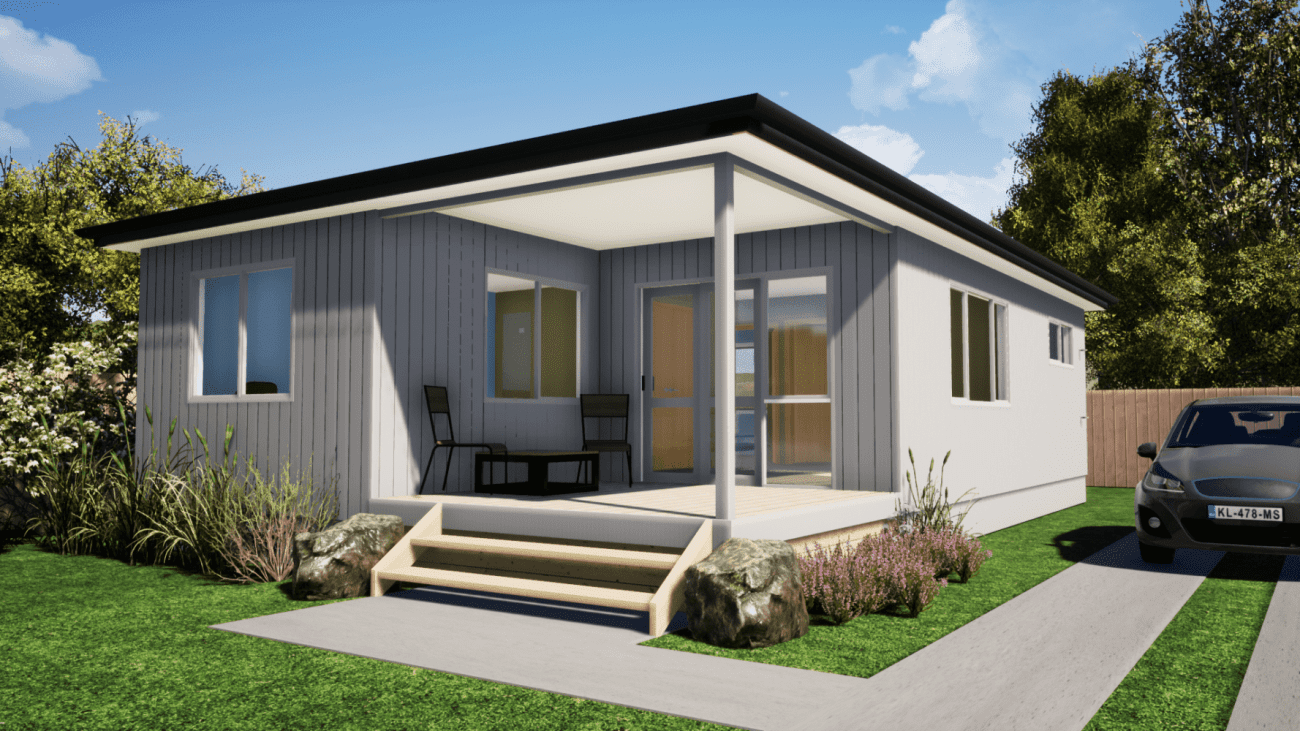 These builds make are ideal for holiday homes, long term rental accommodation (as a secondary dwelling), granny flat or worker accommodation. EIT trade trainees, under the supervision of qualified builders, tutors, and council Inspectors, have built 6 houses, sized from 59m2 to 62m2. These can be easily transported.
The buildings have Hastings District Council building consents, and only require on-site consents for services and foundations with your local authority.
Houses are at various stages of completion from completed with interior and exterior, kitchen, floor coverings, to pre-decorated stage only. Ready to add your own flair.
The following buildings are available now:
#47 - 36m2, 2 bedroom, 1 bathroom module SOLD
Please check with us on availability of these buildings. They are provided on a first come basis.
The next batch of EIT builds will not be available until next 2021 thanks to delays with Covid stand downs.